For Example
With over 30 years in the appraisal industry, John Ashworth has experience in every kind of property use…
THE KING'S HOUSE
Elvis had already left the building, but in 1994 I appraised the Beverly Hills home he built in 1958 when he started making Hollywood movies.
The house is somewhat unremarkable and not overly large by today's standards, but it is in one the best locations in Beverly Hills, overlooking the city, and the neighbors at the time were George Burns and Phil Donahue.
Casa de los Gobernadores
On a bluff overlooking the American River in Carmichael, plans were made for it to become a permanent residence for all future Governors of the State of California in the early 1970s by then-Governor Ronald Reagan and his wife, Nancy Reagan. Ground was broken in 1974. The project was not complete by the time Reagan was succeeded by Governor Jerry Brown. Brown did not desire to live in the house, but agreed to complete construction due to contractual obligations.
The succeeding governor, George Deukmejian, intended to live at the property but decided against it due to political pressure. No California governor ever lived in the house, though Nancy Reagan reportedly stayed there at times.
The property was lived in only by caretakers for several years; the state eventually decided to auction the property via private bid, and it was sold in 1985 to a private investor who developed it into a ten lot subdivision named Casa del los Gobernadores (House of the Governors). While most of the new lots were about half an acre in size, the "governor's home," was reduced to 4.59 acres in size, as it still is today.
The developer offered the "governor's home" for sale in the early 2000s for $5,900,000, stating that he would sell for a price of $3,500,000 if the state, or then-Governor Arnold Schwarzenegger, wished to buy it. Schwarzenegger and his wife Maria Shriver reportedly viewed the house four times but decided not to purchase. The property sold to a private party in 2004 for $4,100,000.
 JOHN STANFORD BROWN HOUSE
Historic home on the Sacramento River in the Delta
In the National Register of Historic Places
Oldest private swimming pool in Sacramento County
Indoor/outdoor bar and dining area
Ernest Hemingway visited several times
Large dock on river–SF Bay is a 2-3 hour cruise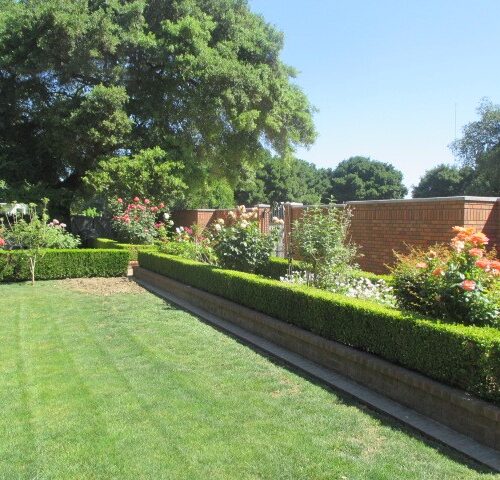 Cliffside home overlooking St. Thomas harbor
Typical street in central neighborhood
Driving on the left side of the road
View of the Caribbean from a condominium unit
The island of St. John is only accessible by boat
View of Peterborg and world-famous Magen's Bay
Rebuilding after the Hurricane Hugo
Various Appraised Properties
Single-Family Residences
Sacramento
Two of eight homes appraised for a family trust in the East Sacramento area
Ground Lease
Citrus Heights
Commercial lot leased by a Walgreens franchise
Condominium
Olympic Valley
Commercial Building
Foresthill
Former restaurant and bar leased as office space
Single-Family Residence
Alpine Meadows
Fire Station
Galt
Non-operational for several years, the district was considering disposing of the property; rezoning from public use to private development required careful consideration of highest and best use
Single-Family Residence
Grass Valley
Two adjacent Habitat for Humanity homes nearing completion; attached with common wall at garage
Single-Family Residence
Granite Bay
At over 14,000 SF of living area, one of the largest residences in the Sacramento region
Commercial: Restaurant/Bar
Carmichael
Partial acquisition for street widening project
Single-Family Residence
Placerville
Access to American River via very steep downhill grade on deep lot
Single-Family Residence
Tahoe City
Known as a split-lakefront lot, the property has the residence on land side of Lake Blvd and frontage on Lake Tahoe on the opposite side of the road. This one has a pier with outdoor kitchen, two jet-ski lifts and two buoys for boat mooring.
Recreational Land
Calistoga
Located in Napa Valley wine country less than a half-mile from the origin of the Tubbs Fire, this 40-acre rural parcel was fully engulfed (ground cover had returned by the summer); the wildfire moved southwest into the city of Santa Rosa and destroyed over 5,000 homes in October of 2018.
Single-Family Residence
Sacramento
Single-Family Residence
Soda Springs
Waterfront home on Serene Lakes
Recreational Land with Hunting Lodge
Yuba County
220 acres includes two miles bordering the Yuba River; lodge with five bedroom suites and a commercial kitchen, two three-acre lakes, professional skeet shooting and sporting clay courses, caretaker's apartment, barn and ample hunting and fishing
Single-Family Residence
Auburn
Ranch property
Single-Family Residence
Sheridan
Ranch property